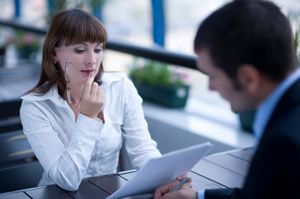 Here you'll find answers to common questions our clients ask. Start by selecting one of the links below. If you don't see what you need – call or contact us online.
Good question! We are a full service shop and offer a wide range of products and services. To see a full listing and description of what we can offer you, check out the Products & Services area in the Customer Service Section of our website.

Well, since you are here, we would suggest you use our online estimate request form. Otherwise, the best way to ensure that we get all the information necessary to do an accurate quote is to give us a call and talk with one of our customer service representatives.

Tips on how to save your design files to HIGH-RES PDF.

High-Res PDF is our preferred "Press ready" format. To expedite your order and to follow our pricing guidelines all orders are quoted for you to provide a high-res PDF. All of today's program offer PDF output. The trick is, finding the right options to export your PDF the right way. We offer plug-ins for Adobe & Quark. All you have to do is down load them as install them into your settings. Our settings are pretty common and are not only proprietary to us, but to most high-end print facilities like ours. Here is some general information to follow for a successful file to send us:

Please note that PDF is our preferred file format. Please include BLEED and crops when needed. Be sure your file is CMYK or the proper PMS colors you desire, and your images are 300 DPI to keep color and quality issues at bay. All BLACK TEXT should be 100% K or black only. Please keep all copy 3/16" to 1/4" from trim to maintain "safe zone".
Single page files are best - NOT PRINTER SPREADS....Reader spreads are OK as well.

You may also provide all of your working files. You will have to "Package" or "Collect" all associated files, images, fonts and anything related and then upload those to our website. These types of files & requests for us to use your original working files usually result in EXTRA charges. This is very time consuming and not as safe a PDF being made from the machine that created the files. It slow down everything however, we don't mind working with originals, just please let your Sales or CSR know you wan this service so your project can be quoted accordingly.
We are here to help. If you need help exporting PDF's, please contact us so we can provides FREE support to get you started!

At what resolution should I save my photos and graphics?

Resolution should be set to 300 dpi.

Pictures and graphics pulled from the internet are often low resolution, typically 72 dpi or 96 dpi. Avoid these graphics, as they will appear pixilated and blocky when printed.

Also note that you should save all photos in CMYK mode, not RGB mode when possible. Images saved in RGB mode may not print properly. If you are unable to save your image in CYMK mode, please let us know.

What is coated paper stock?

Coated paper stock is a premium, high-quality paper that has been given a smooth glossy or matte finish designed specifically for documents that require sharp details and vivid colors. Uncoated paper, by contrast, is relatively inexpensive but porous, and is best suited to the printing of black and white text documents.

What is a proof and why is it important that I look at it?

In printing terms, a proof is a one-off copy of your document after all modifications and printing setup processes have been completed. It is your last and best opportunity to make sure that the print job comes out the way you want. By carefully inspecting the proof, you can help us assure an accurate, flawless delivery of your print job on the first run. Acrobat "Page Display" is wrong by default for our industry. Please update your "Preferences". Below is a snap shot of your Acrobat settings for page display. To view PROOFS properly, please change your default settings to match these. This will help you see overprint and trim sizes properly and you will not have to change it back. This should remain your NEW default settings.

What is the Pantone Matching System?

The Pantone Matching System (PMS) is a color reproduction standard in which colors all across the spectrum are each identified by a unique, independent number. The use of PMS allows us to precisely match colors and maintain color consistency throughout the printing process.

Why do the printed colors look different from the colors on my screen?

We have many customers who request low-res PDF (monitor) proofs to approve so it is important to know the color differences.
In short, printers and monitors produce colors in different ways. Our disclaimer says this for this very reason: PLEASE NOTE THIS "MONITOR PROOF" IS SENT FOR CONTENT APPROVAL ONLY, COLORS ARE SIMULATED IN THIS PROOF BUT NOT GUARANTEED

Monitors use the RGB (red, green, blue) color model, which usually supports a wider spectrum of colors. Printers use the CMYK (cyan, magenta, yellow, black) color model, which can reproduce most—but not all—of the colors in the RGB color model. Depending on the equipment used, CMYK generally matches 85–90% of the colors in the RGB model.

When a color is selected from the RGB model that is out of the range of the CMYK model, the application chooses what it thinks is the closest color that will match.
Our monitors are custom calibrated to G7 modeling to match CMYK on RGB. This is something that can be achieved in your office through software and calibration tools.
We do not offer this as a services, but can make recommendations if needed.

Is white considered a printing color?

Not typically. Because white is the default color of paper, it is simply recognized as the absence of any ink. However, when using colored paper, white ink may be used if any text or graphic requires it.

What file format should I use when submitting my electronic document for printing?

Always PDF. High-res and print ready. Again, if you need help learning how to export PDF's properly....Try our FREE support. Contact your Sales or CSR person and request help.

Once I submit the documents, how long will it take to finish my job?

Simple jobs are often completed in less than an hour. Some jobs, however, may take several days to complete depending on their complexity and size. We always strive to provide an accurate estimate of the turnaround time for each job we do. And we'll always work with you to find ways to complete your project when you need it.

Are you a "green" company?

Absolutely! We take very seriously our role in preserving the environment and integrate numerous green practices into our daily operations. In addition to energy-efficient equipment and chemical-free technologies, we can perform many print jobs using recycled paper stock. If you would like to use recycled paper for your next print job, let us know.

On the local side of GREEN...we have set-up a "rain water" claiming technology to reduce our demand for city water. It is not only saving us money, which save you money, but in the long run helps the environment.
All of our lighting has been converted to LED and we are on timed usage on as much as possible to reduce our electrical demand.
Daily, weekly and monthly we recycle paper, cardboard, metal and other items to add to our GREEN efforts. We also recycle our used or finished equipment, toner, chemistry and other harsh environmental concerns.
The owners favorite saying is; I DO NOT WANT TO SEE THIS GO TO A LAND FILL! That's just wrong. He makes us strive hard each day to be GREENER...